Le'bos
Navigation : touch hover image



Diaries Owner Buddyz Stuff

Assalamualaikum I am Syana ! 16 y/o . DOB 27 August 1996 . You just stumbled into my blog so drop nice words okay ! Love Y'all ! Leave your link :)
Heartbeat ♥
Hey ! He is my Boyfiee
yaya-2 handsome rite ? HAHA ! He belong to me insyaAllah, please respect me with don't take him from me , ILOVEHIMSOMUCH
Contact me!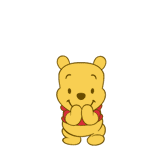 Shout Here!
Credits!
basecode: Nurul AtiQah


Edit by: Nufiey


Re-Edited By: SYANA !


Others: ? ? ?




Alhamdullillah
Masa ney On the way nak balek dari hangout . Kami keluar berdua jea , plan nak meet budak , but budak tuh tak jadi . hmm -.-' Gamba ney lahh , dea upload kat facebook dea , then ada budak cakap muka kami seiras , then aku post dekat wall aku ada budak cakap kalau ada yang cakap muka seiras , macam adek-beradek and etc means jodoh panjang , whoaa terharu lah bila baca . Alhamdullillah kitaorang dah setahun lebih dah .
*tangan aku pendek , tuh yang muka dea besar sungguh*
Last year , aku hang dengan dea dengan mak aku , then masa nak balik ney , dekat station bus mak aku jalan depan aku kat belakang jalan dengan dea . Ada lahh 3 orang minah ney tengok-2 kami berdua , kami pun tengok-2 dea , then buad bodoh jea . Tiba-2 ;
Cepet ; budak tuh cakap ingatkan couple rupanya adek-beradek
aku ; siapa ?
Cepet ; tuh budak perempuan tuh lah
aku ; ouhh , mana kau tahu ?
Cepet ; aku tengok pergerakkan mulut dea ,
aku ; ouhh
Cepet ; alaaa kenapa dia pikir macam tuh
aku ; yelahh sebab kita tenga dengan mak ,
Aku dengan dea apa lagi bukak and sarung cincin , haha bagi nampak macam couple , yelaa maybe sebab aku pendek SIKIT dari dea , sebab tuh diaorang pikir kami adek-beradek. Then ;
Cepet ; haaa dea dah cakap kita couple dah .
aku ; haha , bengong lahh kau toyol -.-'
Then diaorang pun blah nek bas , then Cepet ney p tengok diaorang then lambai tangan , maseng-2 ketawa kegedikkan , cibek depan aku -.-' aku teroih pukul dea , dea cakap "ala kan ada kau" bengong haih -.-' . Actually hubungan kitaorang dah goyah , di ambang-2 nak break , however maseng-2 tak rela nak break . banyak kod kenangan kami . First time lahh aku couple seLama ney , kalau dulu paling lama pun 7 bulan , tuh pun aku ada scandle , maybe sebab ex balak aku tuh tak pandai jaga aku macamana si gemokkman aku ney jaga aku . Alhamdullillah , tadea sapea lagi yang dengki dengan hubungan kami ney , orang-2 sekeliling aku restu hubungan kami , cehwahh . aku pun dah rapat sikit ngn kuarga dea , dea tak bapea sangat lah . tapi kakak-2 aku abang aku tak halang hubungan kitaorang . K lah mak aku dari tadi panggil suruh tido , Assalammualaikum
♥
♥

Thanks for reading . Like kalau Suka okay ?

♥